Click on Link for more information...
External Activities Internal Activities
Play it by Ear Nishawaki Sister City
Eyeglass Recycling Italian Night
Scholarships Pancake Breakfast
Youth Camp Charter Night/Past Presidents Night
Ronald McDonald House Entertainment Books
Renton River Days Family Picnic
Piazza Concession (Lions Den)
Clothing Drive-- Renton Clothes Bank/Renton Humane Society (back to top)
Chairperson: Lynn Peretti
As the word gets out further in our community, the clothing just keeps coming.

We also are accepting towels that are donated to the Renton Humane Society
Have clothes or towels to donate?
Contact Lynn at Lmperetti@yahoo.com or bring them by
HUB Insurance
1102 Bronson Way #B Renton, WA
Look for sales at your grocery store as well as drug stores and department stores that sell food. The food bank can also split large boxes of cereal that come with 2 or 3 sealed bags inside (like you find at Costco or Sam's Club). Also, pay attention to coupons that the grocery stores send out as well as the coupons in your Sunday paper.
Items really needed at the food bank:
Breakfast cereals, Eggs, Fresh potatoes, Condiments, Flour, Pasta, Canned fruit, Rice
This mobile clinic travels 20,000 miles a year across Washington and Northern Idaho to provider free check-ups for hearing, sight, glaucoma, diabetes, and blood pressure. Each year, the Lions Health Screening Unit checks the hering of more than 25,000 schoolchildren like Jason Lee.
Provides recycled hearing aids free of charge to people with little to no income who are sponsored by a local Lions Club.
Provides new hearing aids at a discount to people who have some means to pay but who otherwise could not afford full market price.
We partner with local Lions Clubs to help people who otherwise cannot afford hearing loss treatment ranging from surgeries to amplification equipment. Cassidy's tuition to a school for hearing impaired children was provided by one of these grants.
To expand our impact, we award grants to other non-profits in the region who protect and restore hearing. The funds can provide anything from closed captioning technology to screening equipment. One grant opened up a new world of dreams to hearing-impaired children through a special tour of Seattle's Museum of Flight.
Have old glasses or hearing aids around the house? Donate them to a good cause. Drop off your used gasses and hearing aids to one of our drop boxes location at one of the Renton area supporting businesses.
For a list of drop off locations click here
Click Links for more information and Applications
Renton Lions Running Start Scholarship
Gayl Bertagni Culinary Arts Scholarship
What is White Cane Days?
White Cane Events Around the World
The familiar white cane with a red band at the bottom is used by blind and visually impaired persons in many countries. Lions help to increase awareness of the use of the white cane and laws governing its use. Specific days or weeks may be designated for white cane events worldwide. During these times Lions help to educate the public about the aspirations, hopes and abilities of people who are blind or visually impaired.
Canadian Event In 1946
The Canadian Council of the Blind designated the first week in February as "White Cane Week." Each year a theme is chosen to focus public attention on a facet of blindness and visual impairment. White Cane Week in Canada has become a national network of special events and hands-on demonstrations.
USA Event
As a result of a 1964 congressional resolution, the President of the United States annually issues a proclamation designating October 15th as "National White Cane Safety Day."
International Event In 1970
The President of the International Federation of the Blind declared October 15 as "International White Cane Safety Day."
National Event
The National Federation of the Blind A leading organization for the blind, has established the third week in May as "White Cane Week."
Symbol of Blindness
While the White Cane is commonly accepted as a "symbol of blindness", various countries have different rules concerning what constitutes a cane for the blind. In the United Kingdom, for example, the White Cane is recognized as being used by visually impaired persons; if the cane has two red bands added, it indicates that the user is deaf-blind. In some areas, the cane is yellow. In the United States, laws vary from state to state, but in all cases, those carrying white canes are afforded the right of way when crossing a road and when in a public place.
Lions White Cane Awareness Projects
In their efforts to advocate for people who are blind or visually impaired or deaf-blind, Lions clubs may: organize an event that emphasizes equal capabilities and talents of people who are blind, visually impaired or deaf-blind. Special themes may be chosen to focus public attention on a facet of blindness and visual impairment; educate the public about white cane laws; advocate for "beep" traffic lights and other safety devices.
Our Mission: To create and foster a spirit of understanding among all people for humanitarian needs by providing voluntary services through community involvement and international cooperation.
Renton Lions Memorial Youth Camp (back to top)
Reservations: Marsha Buranich (206) 767–7127 or email: mburanich@msn.com
History of the Renton Lions Youth Camp
We have a youth camp which is approximately 11 acres on the Cesar River in Maple Valley. The camp was acquired in two sections. Mr Thinheart from Federal Savings Bank which is now First Federal Bank donated 7 acres. The Cugini family donated 4 acres of his 80 acres which most of the acreage was across the river, upon his passing. We have 1/2 of a mile of side channels for Salmon habitat created with the help of King county save our Salmon and the State of Washington Fisheries. We have a run called the Lions Run which is on the National Registry for being the only run west of the Mississippi. This also was accomplished with the help of King County Save our Salmon and the State of Washington Fisheries. There are approximately 500 to 1500 Sockeye that swim up the run to spawn every year and about 150,000 to 500,000 salmon travel up the Cedar River to spawn every year.
This camp is used by several youth groups every year. This totals to about 7000 to 8000 day use hours. The camp contains a baseball field, cooking and eating facilities, restrooms, large fire pit, sleeping quarters, and the wonderful view of the river in a wooded setting. The Renton Lions them selves hold several function at the camp. In the summer time we hold our by weekly meeting with dinner. In August we hold Bohunk Night. You can walk out to the river and watch the Salmon make their journey up the river to spawn. In October, its Halloween Night for the Renton Lions Members and families. This includes Dinner and sitting around the campfire telling Halloween stories.
Registration of Reservations for the Camp
Email Marsha Buranich at mburanich@msn.com or call her at 206-767-7127
Usage rates:
Scouts and other youth groups - $55 per day
Private groups, i.e. Old Timers - $500 per day
Renton Lion members - donation (amount unspecified)

which helps to cover the expenses for water, sewer and garbage.
The Renton Lions serve food 5 times a year at the house.
What is Ronald Mc Donald house?
What is Ronald McDonald House?
Mission
The mission of Ronald McDonald House Charities (RMHC) is to create, find and support programs that directly improve the health and well being of children. Guiding us in our mission are our core values:
Focusing on the critical needs of children.
Celebrating the diversity of the programs we offer and the staff, volunteers and donors who make them possible.
Staying true to our heritage of 35 years of responsible stewardship.
Operating with accountability and transparency.
Vision
We believe that when you change a child's life, you change a family's, which can change a community, and ultimately the world.
We strive to be part of that change and part of the solution in improving the lives of children and their families. We extend our reach and impact by leveraging our 35 years of experience and strong relationships with local communities and people in the field to continually establish Chapters across the globe. We continually work to improve and expand our core programs, while also developing new services to address the unique needs of the communities we serve.
We don't do it alone. We rely on our Chapters to identify needs and carry out our mission on the ground. We rely on our strong relationships with the medical community to provide access to health care. We rely on strategic alliances with organizations that have the knowledge and infrastructure to extend our reach. We rely on you – our donors, volunteers, staff and friends
Check out the website for Renton River Days
http://rentonwa.gov/living/default.aspx?id=1138
We clean up 2 times a year at the 405 and WA-167 Interchange. Just another way we give back to the community
Next Cleanup: TBD
Piazza Concession (Lions Den) (back to top)
We have the Lions Den that does concessions at the Piazza in downtown Renton.

It was established as a counter to the Italian Night. For those not in the know, Bohunks are people from Central and Eastern Europe who require that you must eat cabbage in various and delicious forms. The food is great and there is always a lot of it.
The tickets are now available at $20 per person. It is held at the Memorial Youth Camp so the number of people is limited. Get your ticket now! They go fast!!!
What is a Bohunk?
A Bohunk is the same thing as a bohemian, the bohemians come from the area of Czechoslovakia and are very much German. More or less they are a form of German there are Bohunks and Dragens
6:00 Social
7:00 Dinner, catered by "The Apogee", Dick Illian
SANTA will be there!!!
Having a "Wrapped Gift Scramble" for those who wish to participate (bring a wrapped gift under $10)
Collecting unwrapped toys for kids (don't forget our young teens)
Recent Events & Activities
2009 Nishiwaki Delegation Visits Renton
The City of Renton and the Renton-Nishiwaki Sister City Committee recently hosted a 17-member delegation from Nishiwaki, Japan, in celebration of the 40th anniversary of Renton's first Sister City relationship. The delegation dates were August 22 - 24, 2009. The Renton-Nishiwaki Sister City alliance began in 1969 as a way to encourage the exchange of ideas and culture between the two cities. Members of the delegation included Mayor Juichi Kishi, staff from the Nishiwaki Goodwill Exchange Association, members from the Nishiwaki Lions and Rotary Clubs, and business representatives.
Renton's Sister City relationship with Nishiwaki, Japan, began when a Sister City alliance was forged by the Renton Lions Club with support of other civic organizations to promote mutual understanding, cultural awareness, and good will. In an effort to enhance a Sister City relationship, the Renton City Council passed a resolution in 1994 establishing an official City of Renton-Nishiwaki Sister City Committee.
Renton-based activities during the 3-day itinerary included visiting Liberty and Gene Coulon Memorial Beach Parks, Renton History Museum, the downtown Library, Cedar River Trail, and Uptown Glassworks. Delegates also toured the Renton Boeing Plant. Seattle area highlights included the Space Needle, Argosy Cruise excursion from Elliott Bay and the Seattle waterfront through the Ballard Locks to Lake Union, Alki Beach, and a Seattle Mariner game.
The Official Ceremony & Luncheon, recognizing the anniversary of the forty-year sister city exchange program, was held at Renton City Hall. Attendees included City of Renton elected officials, the Nishiwaki delegation, representatives from the Hyogo Business and Cultural Center, Consulate-General of Japan (Seattle Office), the Renton Lions Club, and dozens of Renton community members. During the City to City gift exchange, Mayor Denis Law presented Mayor Juichi Kishi two gifts: a framed print of Gene Coulon Memorial Beach Park by local artist Richard Jahn, and the glass bowl created when the delegates visited Uptown Glassworks for a demonstration with artist Chris Heilman. On behalf of the City of Nishiwaki, Japan, Mayor Juichi Kishi presented two gifts to Mayor Law: an encased replica of a samurai helmet and a ceramic vase which will be displayed at Renton City Hall.

Eleven members of the delegation stayed at the Renton Holiday Inn; the remaining six delegates were hosted by members of the Renton community. Delegates paid for their own travel and hotel expenses. Through donations and a fundraiser earlier this year, the Renton-Nishiwaki Sister Committee raised supporting funds to cover delegate expenses for the various activities and excursions.
History of Activity
2008 Renton Delegation Visits Nishiwaki
A 16-member City of Renton Sister City delegation recently returned from a week-long trip to Nishiwaki, Japan. From April 5 - April 12, 2008, delegates met Nishiwaki's Mayor Juichi Kishi and Council, toured attractions such as local historical sites, parks, Earth & Science Museum, enjoyed local youth and adult percussion and dance performers, beautiful koto music and even picked strawberrys. Delegates visited the surrounding cities of Himeji and Kyoto and toured temples, shrines, Buddhist landmarks, gardens and parks, and enjoyed traditional Japanese food and tasting at a sake brewery. Delegates, responsible for their own travel and personal expenses, were graciously hosted with home-stay accommodations in Nishiwaki.
Collectively, delegation members represented City of Renton elected officials and employees, the Renton School District, local business, real-estate and property developers, current and retired Boeing engineers, St. Matthews Lutheran Church, Renton residents, volunteers with Communities In Schools of Renton, Renton History Museum, Allied Arts of Renton, Soroptimist, Rotary, and much more.
Click here to see photos from the 2008 delegation visit to Nishiwaki, Japan.
2004 Nishiwaki Delegation Visits Renton
A 20-member delegation from Renton's Sister City, Nishiwaki, Japan, visited Renton from August 29 through September 1. Members of the visiting delegation included Nishiwaki public officials, educators, students, and service club members. The delegation visit marked the 35th year of the sister-city relationship, which began in 1969 as a way to encourage the exchange of ideas and culture between the two cities.
Highlights of the 2004 delegation visit from Nishiwaki included: a visit to Renton City Hall, official signing to commemorate the 35th year of the relationship, and City-to-City gift exchange; catching a Mariner game at Safeco Field with complimentary seats in the Freddie's Club of Renton suite; Boeing tour and gift shop; picnic lunch along Cedar River Trail; downtown Renton Library; Renton History Museum; Uptown Glassworks and demonstration; evening dinner event with live music and dancing hosted at the Lions Club Memorial Youth Park; Pike Place Market, Space Needle and International Fountain; and the farewell reception at the lovely home of Bernie and Denny Dochnahl.
Photo left: Exploring the Renton History Museum
Photo right: Catching a Mariner game at Safeco Field with complimentary seats in the Freddie's Club of Renton suite.
2002
The Renton-Nishiwaki Sister City Committee sent a delegation to visit Nishiwaki, Japan, to celebrate the City of Nishiwaki's 50th anniversary, which took place on April 13, 2002.
2001
In July 2001, 29 delegates from Nishiwaki visited Renton for four days to celebrate Renton's Centennial year.

Former Renton School Superintendent, Dolores Gibbons (left), and Renton Rotary and Nishiwaki Committee member, Nancy Osborn (right), volunteered as home stay families during the 2001 Nishiwaki delegation visit. They are pictured here participating in the IKEA Renton River Days Parade with delegate, Satoshi Asai (center).
The 2001 delegation poses below the "Nishiwaki Lane" sign. The street was named in honor of the long-standing sister city relationship between Nishiwaki and Renton. Nishiwaki Lane is located along Cedar River Trail Park across the river from the Renton Municipal Airport.
1999
Renton previously sent a 14 member delegation in April 1999 and a 31-member delegation in April 1996.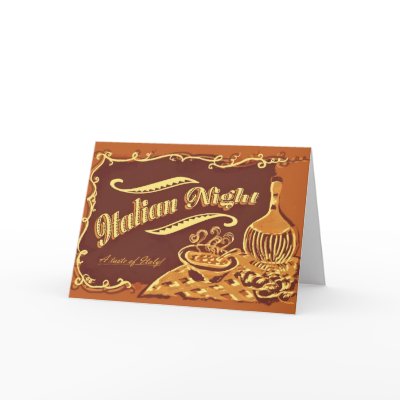 This delicious breakfast event at the Renton Senior Activity Center. Menu will feature pancakes, eggs, sausage, fruit cup, coffee, tea and orange juice. Prices are $6/pp for adults and children over 12, and seniors over 60 and children under 12 are just $4/pp. Renton Lions Club volunteers will have a donation box for used eyeglasses and hearing aids for distribution to the less fortunate. Be sure to stop by this morning event before making your way to S. 3rd St. for the Parade at 10:00am. Call 253.631.9386.
Friday, April 22 at the Renton Senior Activities Center. Contact Wayne for details or to volunteer your help.
Pioneer Night recognizes those Renton Residence who have lived in Renton all there life!
By Invitation Only!
Charter Night/Past Presidents Night (back to top)
This is our celebration event and recognition of all of the past President of the Renton Lions Club and the past of the club
Our Past Presidents of the Renton Lions Club
Roger Richert

Lynn Peretti

Rosemary Richert

Roberta Logue

Wil Wurderman

John Thompson

Kevin Kunnanz

Suellen Campbell

Newt Jones

Marsha Buranich

Diane Dobson

Willis Wurdeman

JoAnn Biladeau

Kevin Kunnanz

Robert Minkler

Anthony Culjak

Jerry Broderhausen

Steve Dobson

Rod Liberati

Ed Puhich

Jim Biladeau

Jim Crowhorn

Ed Puhich

Jim Biladeau

Jerry Leathley

Bob Dinning

Hal Kloes

EdMcCaffrey

Rod Liberati

Rudy Starkovich

Floyd Shiosaki

Lyle Dull

Ray Peretti

Carl Johnson

Homer Venishnick

Vere Thompson

Ronald Vessey

Roger Richert

John Thorson

Ernie McPeek

Wyman Dobson

Kenneth Harvey

Marvin Hurtgen

Wayne Armstrong

E. Roy Boblet

Aldo Scappini

Charles Deleaurenti

Hugh Lackie

Leo Ward

John Kosney

Jack Fink

Edmund Davis

Wally Clarke

Gerorge Artus

Floyd Hughes Sr

Willie Delaurenti

Elmer Pistoresi

John Dobson

Carl Rochet

Stanley Hovland

Ray Schneider

George McKail

Lant Platner

RP Allen

Clifford Bergman

Louis Peretti

John Bennett

Owen Buxton

JE Oliver
FOR SALE!
Click the logo to buy your book today! Support your Renton Lions!
What is an Entertainment Book?
For nearly 50 years, Entertainment has been helping people save in tough economic times with the big Entertainment coupon book. Today, more than ever, people realize that the premium 50% off and 2-for-1 coupons found in the book help them save on everyday essentials right in their neighborhood including:
Dining
Shopping
Movie Tickets
Groceries
Services
Travel
Attractions
Car Care
Home Furnishings
Plus, with each book purchase you get online access to hundreds of additional local printable coupons and incredible online shopping discounts not found in the book.
TBD